Ministry of transportation test-runs Abuja-Kaduna rail
Rotimi Amaechi, minister of transportation, on Wednesday, final inspection/test-run of the Abuja-Kaduna rail project. After a brief inspection, Mr. Amaechi said the project will be completed and should be ready for use in July.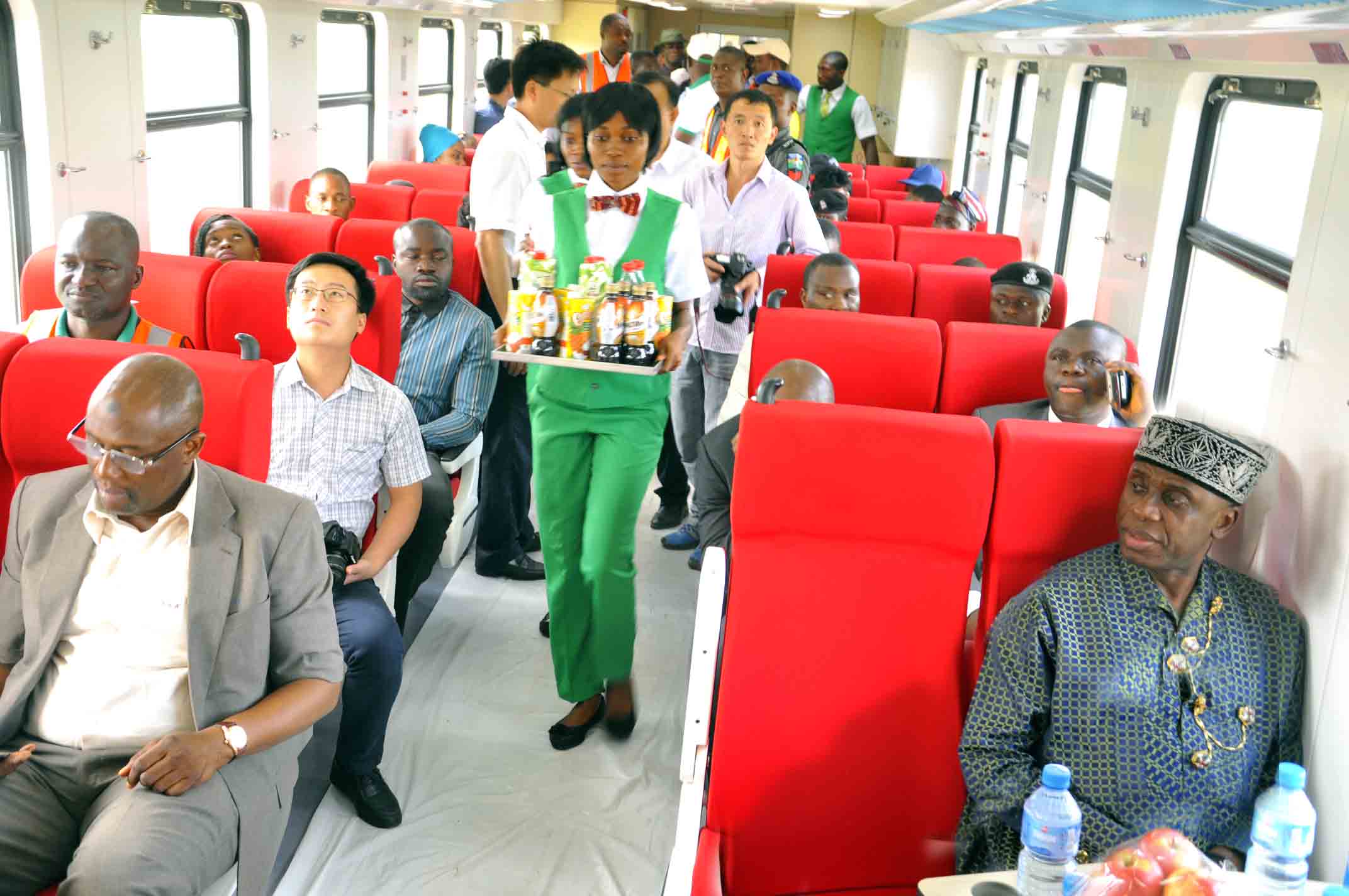 "Is it sustainable? The answer is yes because it's on its own. If you say whether it will be subsidized, it will be. We are working out the details of how much it will cost to carry passengers  and to maintain it," he said.
"Today is the first test-run we are doing on a completed standard gauge, normally. The signal, communications, rolling stocks and the stations are all done," he said, adding that he was impressed with the work done.
"I'm impressed with what we have archived and we are good to go. We are looking at the first week in July for commissioning by the president. For two weeks, we will test-run without passengers. After two weeks, we will test-run with passengers free of charge. That will take us till the end of June and by the first week of July, we believe the president should flag it off for commercial activities. After the flag-off, everyone pays. I have asked the managing director of the NRC to begin to prospect for passengers," he said.
The initial four caches to be used will carry about 600 passengers daily from Abuja to Kaduna and back.
Speaking on the security concerns, the minister said any intending passenger without identity card won't board.
"The identification doesn't have to be a national identity card, if you have other forms of identification like driver's license, international passport, etc, but we will not let you in if you don't have any means of identification," he said.