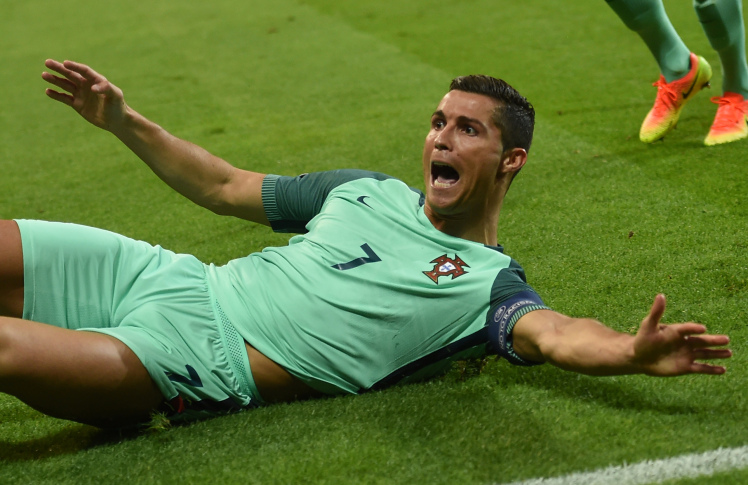 Cristiano Ronaldo's thumping header, in the 50th minute of Portugal's semifinal encounter with Wales, ensured that the former, defeated Wales 2-0 at the Stade De Lyon to get to the final of the Euro 2016 Championship, awaiting the winner between Germany and France.
Ronaldo rose highest, to meet Guerreiro's brilliant cross from the left, sending the ball into the roof of the net.
The goal also meant a record for Ronaldo, as he is now tied with Michel Platini of France for the most goals (9) in the European Championship history.
Three minutes after that goal, Ronaldo was at work again. The Real Madrid striker shot goalwards and Luis Nani reacted quickest to deflecte the ball into the net.
Ronaldo has scored in the 2004, 2008, 2012 and 2016 editions, and also overtook Nuno Gomes as scorer of the most Euro goals in Portuguese history.
He has also played more games at the Euros than any other player, setting the record with his 17th appearance against Hungary — the Wales semifinal is his 20th match.
It happened also to be Portugal's first win within 90 minutes in six games during this year's tournament.
It is also the first time Portugal have qualified for the final of the Euros on foreign soil.